---
Megan's new play She Said, She Said had a beautiful limited engagement run with sold out shows at The Chain Theatre in NYC! It was a lovely production directed by Sarah Cuneo* and Kelly McCready* with a talented cast featuring Kathy Richter, Anita Castillo-Halvorssen*, Lisette Gabrielle, Gustavo Márquez* and Megan Medley* and produced by The Hive ! Thank you to everyone who helped make this dream a reality.
*Equity Member appearing with permission of Actors' Equity Association without benefit of an Equity contract in this Off-Off Broadway production.
---
The Hive's short film The Golden Age of Content (starring Megan) is an official selection of The Chelsea Film Festival 2022, The Chain Film Festival 2022, and The Black Women in Comedy Film Festival 2022!
---
Come see Megan and the wonderful cast of Cherry Jam September 23- October 9th 2022 at the IRT Theatre.
This is a fun, lively and poignant brand new adaptation of Chekhov's The Cherry Orchard in which Megan plays the brave and plucky Anya!
---
We are currently crowdfunding for the upcoming production of Megan's play She Said, She Said !
She Said, She Said will be taking place at The Chain Theatre November 9th-13th. Come see us!
Donate here!
---
The Hive produced a reading of Megan's play She Said, She Said this summer (2022) at Playwright's Downtown. It was well attended and the audience responded overwhelmingly positively.
---
Megan's play She Said, She Said has made it to the semi-finalist around for the SheNYC Arts Festival this summer!
---
The Golden Age of Content is out and what a beauty! We are nominated for Best Ensemble by the NY BAAD Awards! Watch our short below:
---
Check out the trailer for the soon to be released The Golden Age of Content by The Hive ! Megan acted in, directed, and helped produce this gem of a comedy!
---
The Golden Age of Content is a short film created and produced by "The Hive" (a writers group and production company made up of diverse women founded by Megan and her friends). The hilarious and poignant short is about a desperate and searching young actress (Jasmine) who finds herself at a kooky artist's retreat where she is faced with her insecurities and ultimately ends up re-discovering inspiration through her earnest, happy-go-lucky friend Siobhan (played by Megan). The short is now in post-production. It was an absolute pleasure to work on and everyone at "The Hive" can't wait to share it with you!
---
The Marriage of Figaro (filmed entirely on zoom!) is now in post-production! A brand new translation of Beaumarchais' classic comedy in five acts, this vivacious and goofy film is directed by Dr. Temi Rose and stars Megan as Cherubin, the sweet and spirited rake!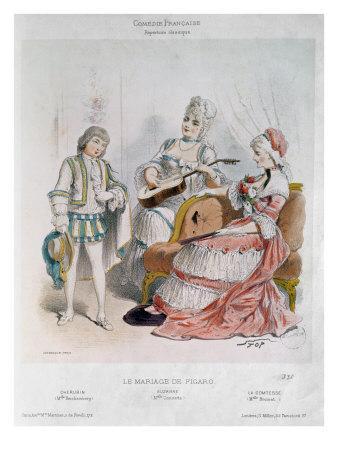 ---
Megan is very excited to be performing in Climate Change Theatre Action presents Homo Sapiens on March 27th at the New York Society Library. The reading of Homo Sapiens by Chantal Bilodeau will be followed by a panel conversation with the playwright and guest scientists including Dr. Ana Luz Porzecanski, moderated by Amy Brady.
Come on out and let's talk about Climate Change!
https://www.facebook.com/events/405003663602151/
---
Come see Megan perform in a reading of Cicada by Nick Gandiello (The Blameless) at The Lark May 7th at 7:30pm. See the link below for more information:
https://www.larktheatre.org/whats-happening/events/cicada-2018/
---
Megan and her classmates in the CWRU/CPH MFA Acting Program Class of 2018 are in full swing preparing for their upcoming Showcase.
Catch us in NYC at Playwright's Horizons/ Peter J Sharp Theatre, Monday, April 30th at 1pm and 6:30pm and in LA at the Garry Marshall Theatre, Wednesday, June 6th at 1pm and 7pm. And check out our website:
http://www.clevelandplayhouse.com/education/cwrucph-mfa/showcase
---
Megan most recently appeared as Lady M in the CWRU/CPH MFA Acting Program's Production of Macbeth directed by Taibi Magar.
"Megan Medley's Lady Macbeth is passionate, seductive and capable, and to borrow from another work of Shakespeare, "though she be but little, she is fierce!" The highlight of Medley's performance is when she feverishly struggles to wipe nonexistent blood from her hands."
Read the full review.
Photo credit: Michelle Berki
---
In November, Megan had a wonderful and eye-opening experience understudying for the roles of Anne Frank and Miep in Cleveland Play House's stunning production of The Diary of Anne Frank directed by Laura Kepley.
Read the full review.
Photo Credit: Roger Mastroianni
---
It was an absolute romp and swashbuckling good time to dance, sing, and play with the wonderfully talented, hilarious, and kind ensemble of Shakespeare in Love at the Cleveland Play House directed by Laura Kepley.
Read full review.
Photo Credit: Roger Mastroianni
---
Sword play in the park with fellow actor Randy Merrill at Wade Oval Wednesdays to promote Cleveland Play House's Shakespeare in Love video by Ryan Lucas.
---
At the New Ground Theatre Festival at Cleveland Play House, Megan played a lead in the world-premiere of These Mortal Hosts by Eric Coble (Broadway playwright, The Velocity of Autumn), directed by Laley Lippard.
Megan received a Superior Achievement Rising Star recognition from the Cleveland Critic's Circle for her work in this piece. These Mortal Hosts also received Superior Achievement for Best Full-Production Premiere of a Script by a Local Writer.
"She is marvelously alive on page and stage; Medley shrewdly channels the jaded logorrhea of girls, so well-captured in Coble's script"
Read full review.
Photo Credit: Michelle Berki
---